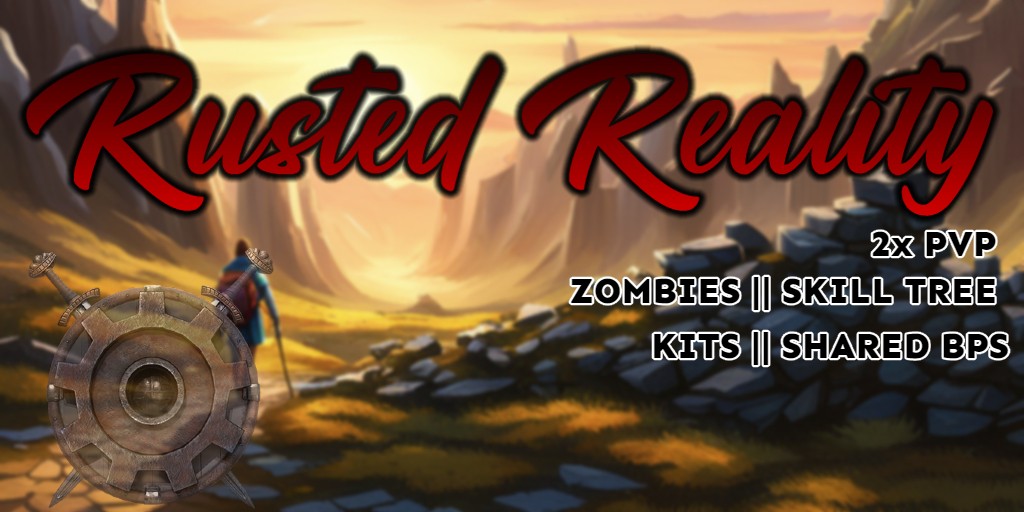 Welcome to the Rusted Reality
Rust PC Server Website!
(For Rust on PC only)
Here's the place where you can purchase items to enhance your playing experience on either the  PVE or PVP server! We have a few different offerings so please check them out! 
Our PVE server is a very inclusive and friendly place to learn to play and enjoy Rust without any of the PVP pressure or any of the toxic bull crap that occurs on 99% of public servers. Our community has helped dozens of new players learn the basics of Rust within a low pressure environment. 
Our PVE server began as a vanilla Rust server, but the addition of many add-ons to make it a "PvE" experience has put it outside of what could be truly considered the vanilla game. In turn, we have embraced our new identity and will continue to offer new players a space where the vanilla game is at the root of what we do and how we approach the game of Rust, and give it a Rusted Reality spin to make it the best experience for all players possible. 
We encourage new players to ask questions and grow with our community - One we are very much looking forward to your participation within! While you are here, get to know our team members!
| | |
| --- | --- |
| Skylined | In-game Admin |
| TheBeardedCaptain | In-game Admin |
| Drewsef | In-game Admin |
| Moon | In-game Admin |
| | |
| Rush616 | Server Owner |
Please do not hesitate to reach out to any of us in game or discord so that we may be of assistance to help!
#Rust #RustPC #RustPvE #AwesomeCommunity #NoobFriendly #RaidableBases #RustSkillTree #